Building a unified brand experience with two seemingly incompatible worlds.
Project type
Brand Transformation
Services
Positioning
Brand Strategy
Brand Identity
Digital Design
Copywriting
Together with the founders of Kamu we redefined their strategy to increase bike sales. We did so by creating a versatile brand and expand communications across platforms. The unique combination of specialty coffee and bikes is turned into a playful and surprising brand identity.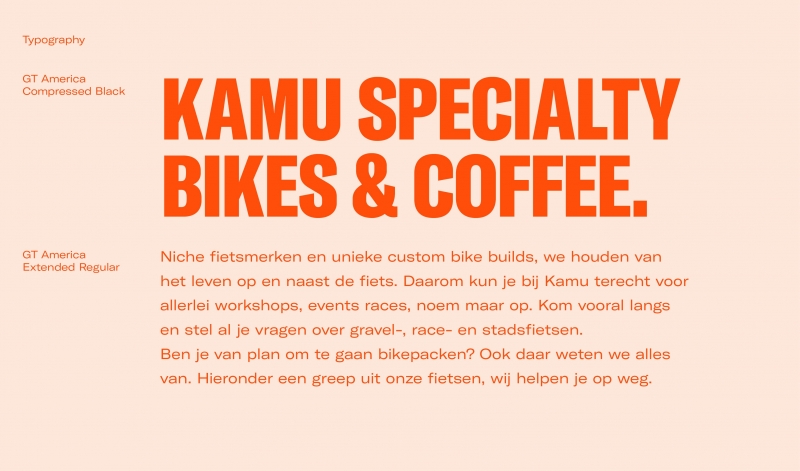 The service of Kamu is truly unique. The shop focusses on niche brands and custom builds, making sure their customers have a personal and premium experience for a very reasonable price. Besides that it is just a great place to chill and drink quality coffee.
The new identity answers to more than just communications by aiming high and setting a new standard within the growing world of bikes and coffee. It positions Kamu as an expert on both levels, which not only increases sales, but is also very true to reality.
Learn more about the unique approach that defines us and our work.